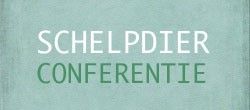 Back to overview
Shellfish Conference 2024
The Shellfish Conferences Foundation is organizing the 8th edition of the international shellfish conference on January 18 and 19, 2024, in the Delta Park Neeltje Jans.
The conference focuses on the shellfish sector at home and abroad. Participants are expected from the Netherlands, UK, Ireland, Germany, Denmark and Portugal.
Murre Technologies will be present at the conference with a booth. Murre Technologies will show at the shellfish conference what solutions we offer for shellfish processing, from fishery (EasyFarm) to the entire process in a shellfish processing factory. The program has recently been expanded to include seaweed cultivation & processing. In combination with some partners, Luciano Cocci, Optimum Sorting and EMYG, Murre Technologies hopes to show the total solution for every shellfish process.
We look forward to meeting you at our booth, numbers 5 and 6, to discuss the possibilities we can offer you.
Location:
Faelweg 5
4354 RB Vrouwenpolder
When:
Thursday & Friday
January 18 & 19, 2024