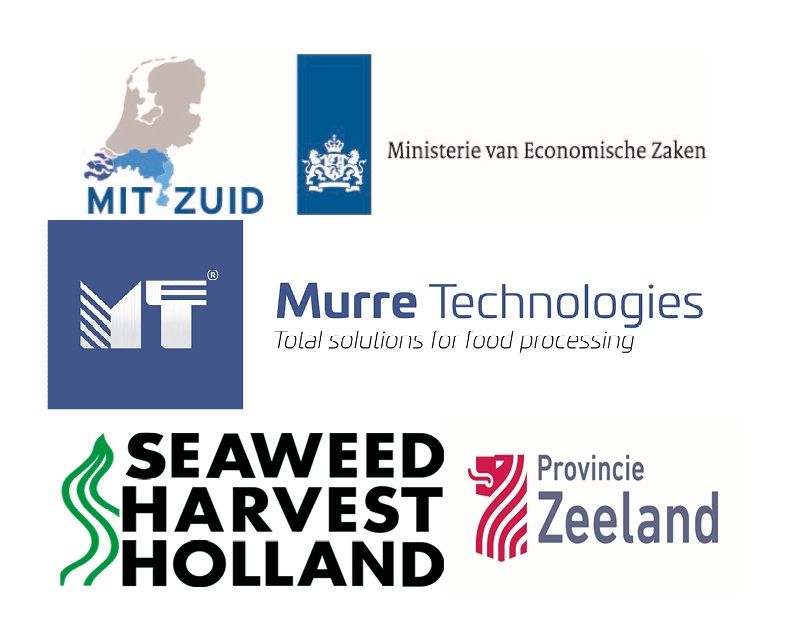 Back to overview
Approval for project: Development of modern seaweed processing line
In cooperation with Seaweed Harvest Holland, Murre Technologies received approval and financial help from the Ministry of Economic and the Province Zeeland for the project: Development of modern seaweed processing line.
Bottleneck in the cultivation of seaweed in the Netherlands is that the cultivation takes place on a small scale, because large-scale automated processing is not yet possible. Seaweed Harvest Holland and Murre Technologies therefore want to develop a new technical solution for the washing and drying of green and brown algae, to enable the large-scale cultivation thereof. The ultimate goal of Seaweed Harvest Holland is to process 30-40 tons of 'wet' seaweed per day. By drying the algae it is made possible to keep the algae for a longer period of time and to export them.
Within this project, a fully automated processing line for the production of dried seaweed is being developed, including cleaning, centrifugal and drying systems. This can greatly improve seaweed production in Zeeland- the South-West of Holland.
A transport system is also being developed where the crops can be planted for the drying process. These 'drying racks' are developed in such a way that the thoroughness, retention of the content substances and the necessary manual actions (maximum 1fte) of the processing process are optimal.